GRAPHEXT: NO CODE DATA ANALYTICS
The easy way
to analyze, model and visualize data
Exploratory data analysis and predictive modeling
Faster and more powerful information without code. Data science for all, add data models without writing any code.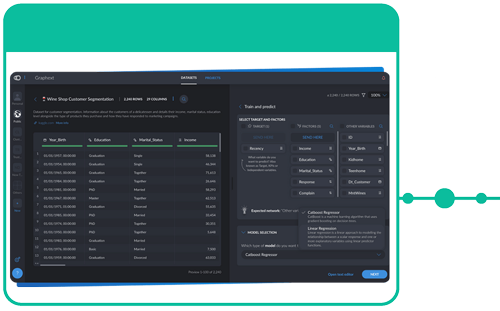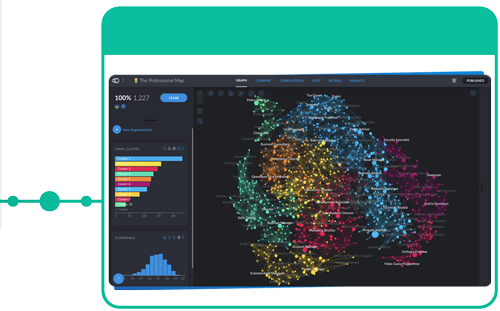 No Code Analytics and Data Science for all. Add data models without writing any code.
Data Scientists
Add data models without writing code.
Innovation teams
Build advanced data analysis projects quickly. Find patterns, trends and results that improve your business.
CTO and Business Managers
Load, explore and start finding patterns in your data in minutes. Manage the analysis exactly as you wish, without writing any code and without relying on others.
Do you need help with integration?
Request the assistance of our integration partner and we will take care of everything.
Combine this technology with:

How do you contract it?
Select the size that suits your needs according to the volume of the capacities you require. After the verification process, you will receive credentials that will allow you to use the API depending on the chosen package.