Accurately understanding your customers' behavior is an area where details count.
All customers are unique, but patterns in their behavior allow you to recognize key characteristics. Market segmentation in Graphext allows you to quickly group and define customer bases using structured and unstructured data about their behavior, revenue, demographics and actions. Our models implement unsupervised learning techniques to identify target audiences and communities, allowing you to take specific and informed action to target marketing efforts, avoid churn, acquire leads or deepen your understanding.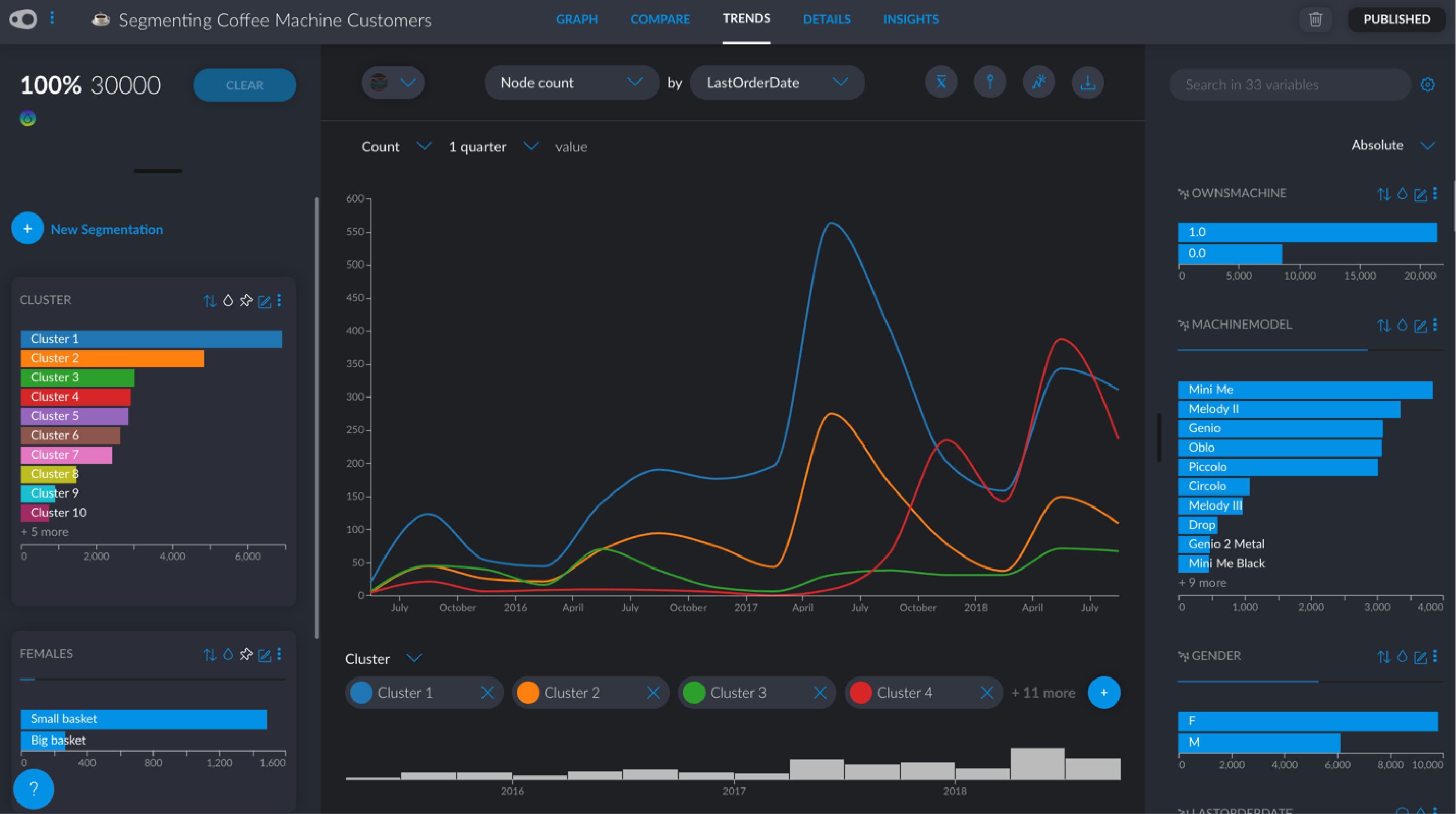 Customer segmentation of coffee machines
This project segments 30,000 customers of a coffee company based on their purchasing behavior.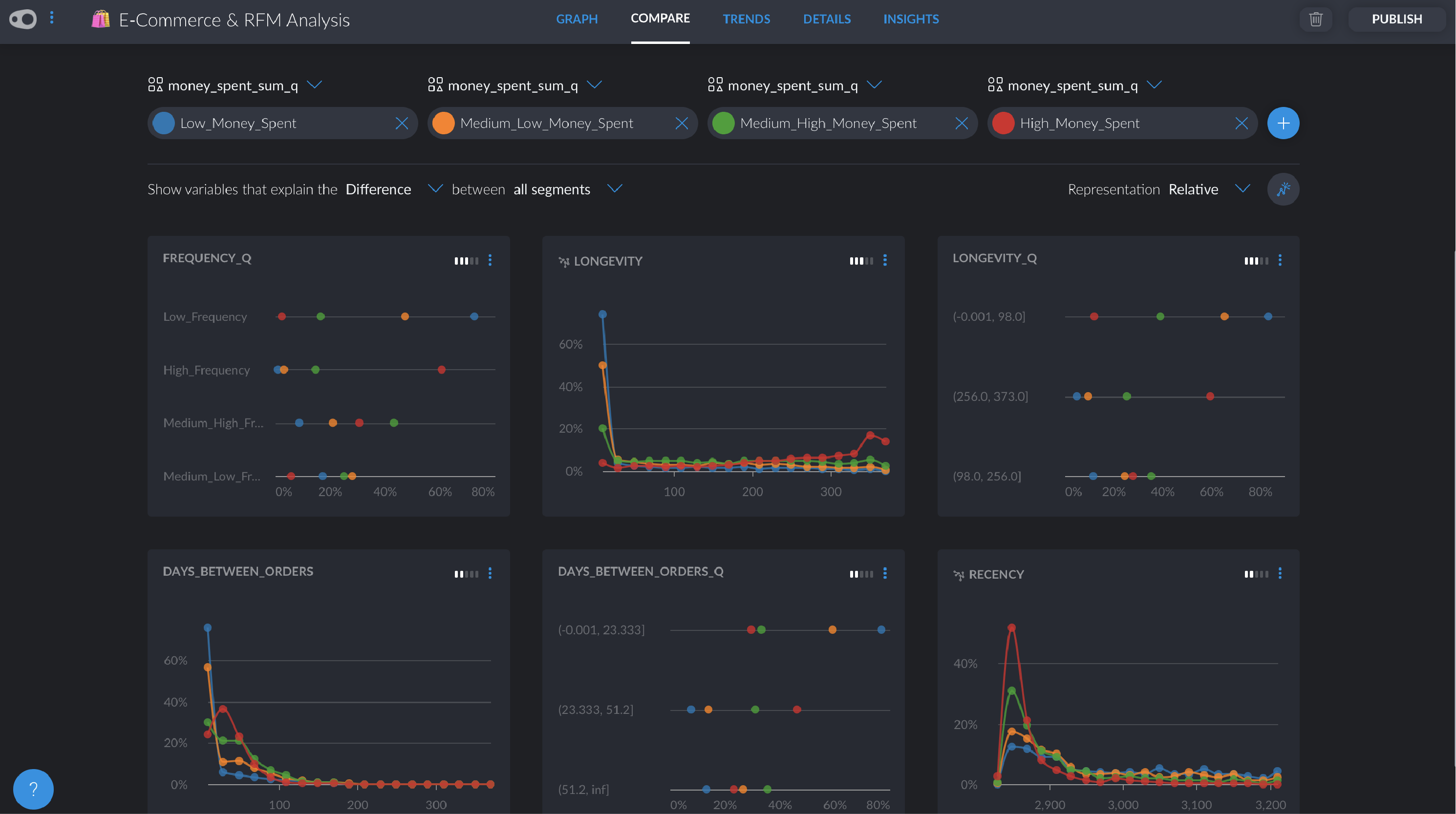 E-commerce and RFM analysis
This project segments the customers of an e-commerce site using topicality, frequency and money spent. The clustering model groups customers according to their interactions with the site, allowing the identification of specific customer sub-communities.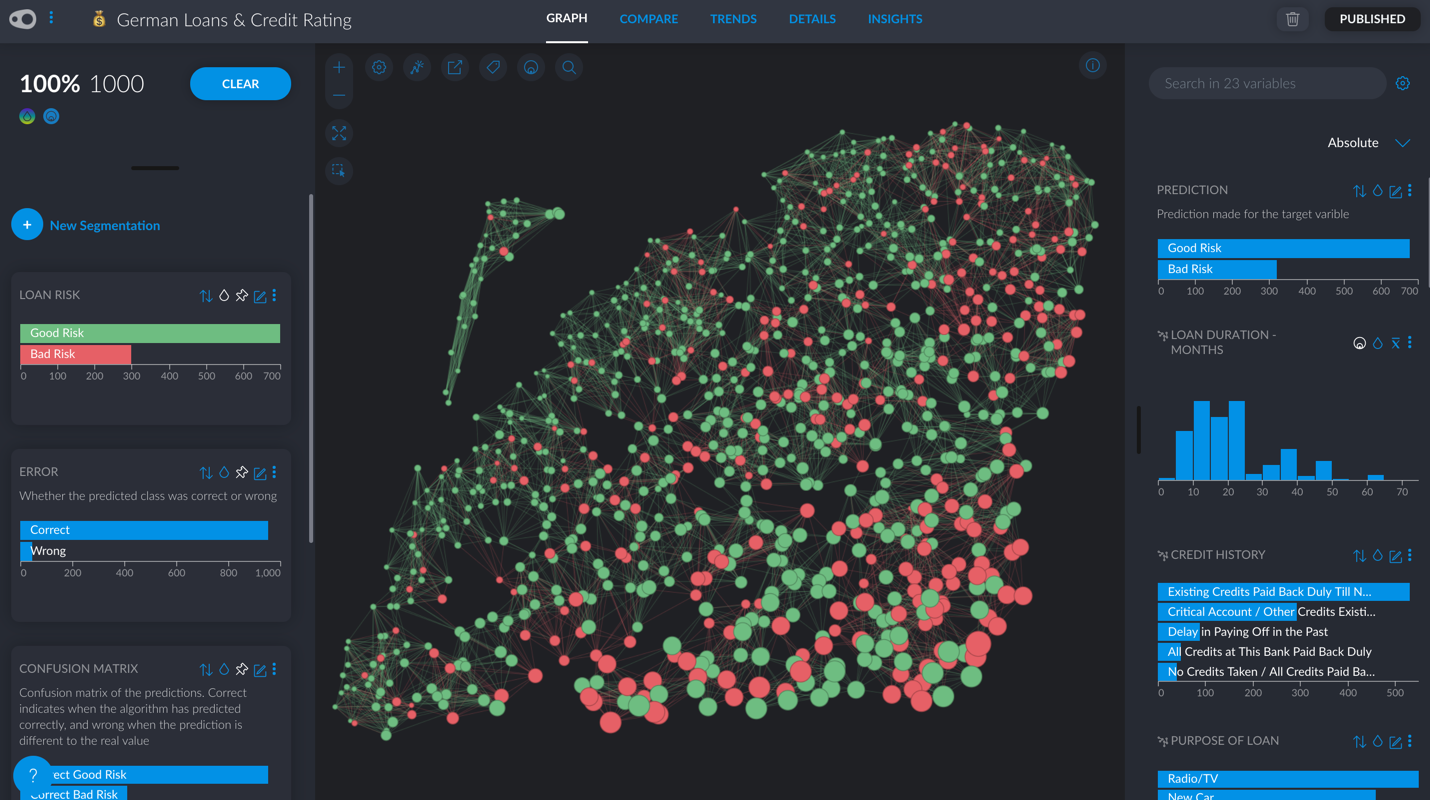 Loans in Germany and credit rating
This project reverse engineers the characteristics of 1000 German loans to understand the most influential characteristics for lenders and banks when considering the risk profile of an application.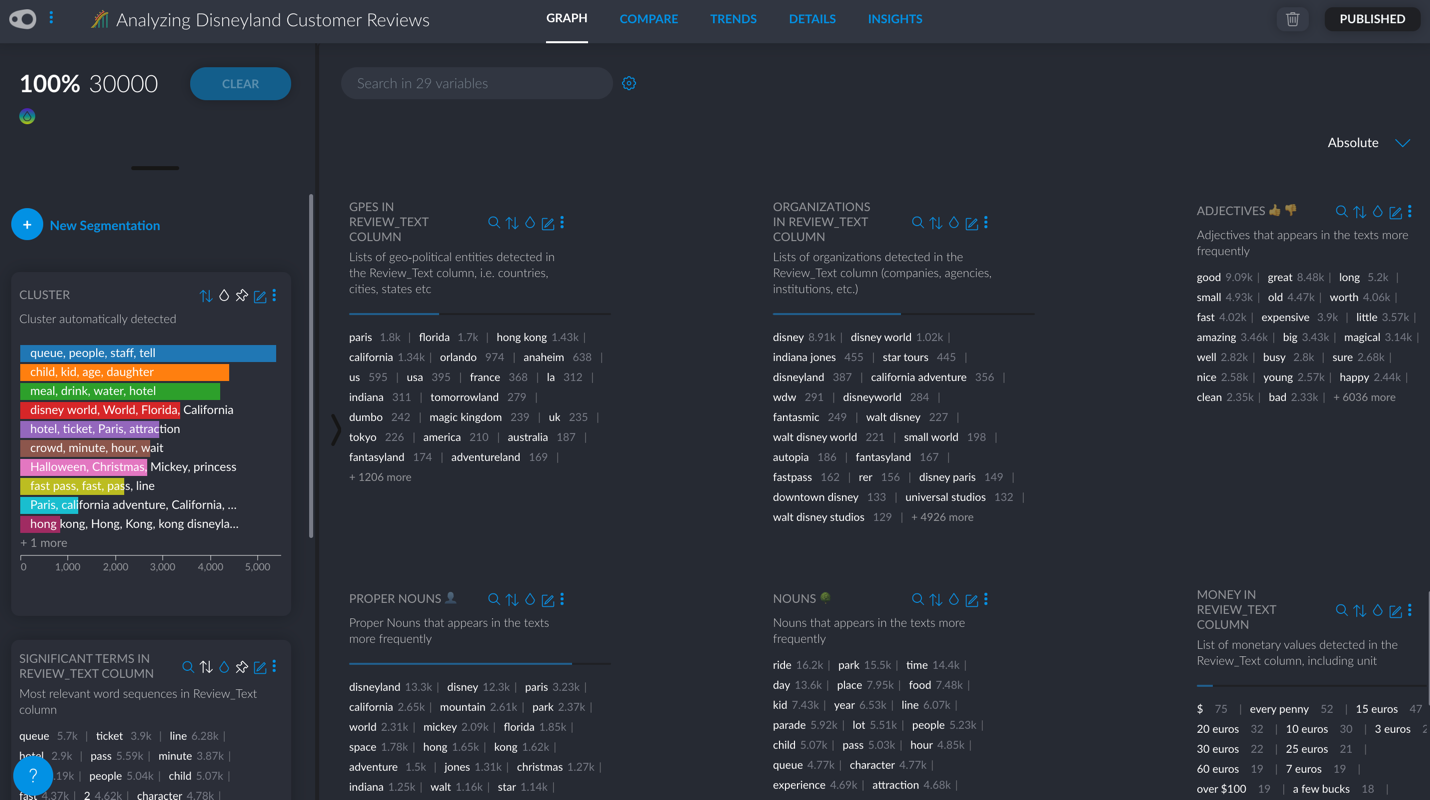 Analysis of Disneyland customer reviews
Extraction of language features from 30,000 Disneyland customer reviews.