Advanced sports data analysis improves player performance, prevents injuries and helps select the best talent.
Sport is about gaining an advantage. Graphext provides sports analysts with fast and intuitive access to powerful predictive and clustering models to drive recruiting, fitness monitoring and tactical decision making. Coaches, scouts and sports data scientists use Graphext to segment players, teams and games, exposing hidden opportunities, tracking progress over time and making crucial predictions on key performance indicators.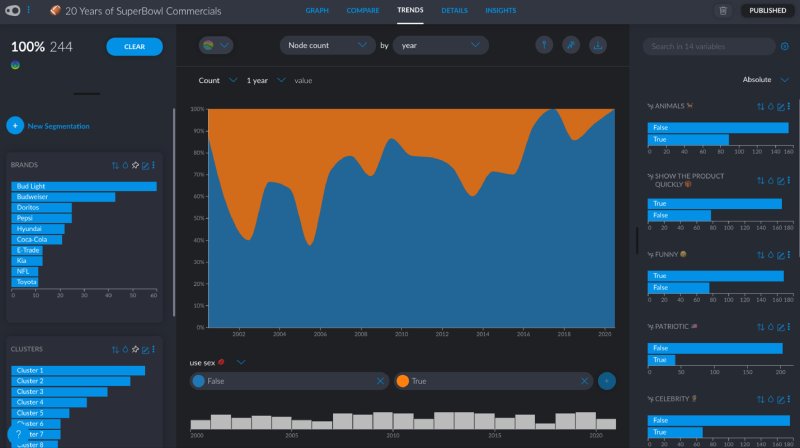 20 years of Super Bowl commercials
This project analyzes the content of 244 Superbowl ads from some of the biggest U.S. brands over the past 20 years. Our model groups commercials according to the use of comedy, patriotism, celebrities and animals, among other selling points.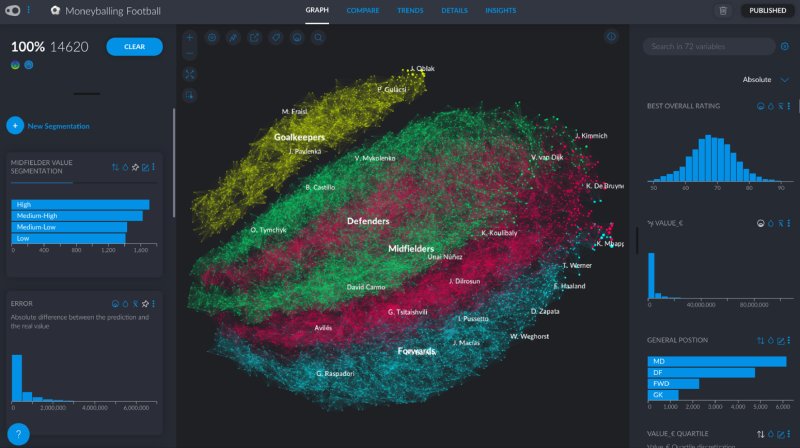 Soccer Moneyballing | FIFA 2020/21
We modeled nearly 15,000 players using FIFA data on their performance attributes to find undervalued players. Our model grouped players according to their ability for 35 performance attributes, including crosses, agility, short passes and interceptions.