BLOCKCHAIN NODE AS A SERVICE
Powerful node infrastructure for blockchain and crypto applications
Amplify your blockchain and crypto projects with powerful shared and dedicated crypto API nodes. We provide globally distributed node services designed for stability, scalability and speed.
With industry-leading uptime, connection reliability, and 24/7 node monitoring and maintenance, Crypto API's node infrastructure solution simplifies building on the blockchain. We take care of your nodes, while you focus on growing your business.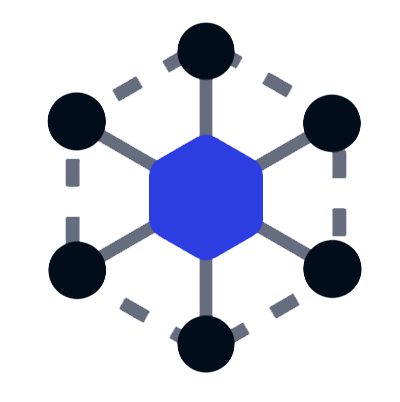 Infrastructure designed to provide a better service to any SME, company or cryptocurrency enthusiast that needs fast, secure and reliable access to the main Blockchain nodes.
Developers
Incorporate this Suite into your Software and provide it with complete capabilities for WEB3.
Innovation teams and IT managers
Implement this Technology to develop systems based on Blockchain and WEB3.
SMEs and large companies
The Crypto APIs infrastructure is prepared to address any Blockchain-based project, with excellent response times, capabilities, and access to the best exchanges, supporting the main blockchains.
Do you need help with integration?
Request the assistance of our integration partner and we will take care of everything.
Combine this technology with: