VIDEO AS A SERVICE
Users can deliver a high-quality, seamless viewing experience to their audiences.
Deliver on-demand and live videos directly from your website.
It provides the ability to deliver high-quality videos directly from your website, software or application. Product creators can easily integrate videos into their own apps and platforms in a matter of minutes, using just a few lines of code.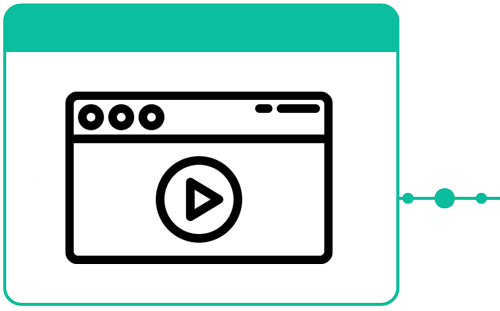 Companies
Companies that want to add video content to their websites or mobile applications to provide information or services to their customers.
Developers
Mobile app developers who want to integrate video delivery through their app.
Websites and Platforms
Entertainment websites that need a secure and reliable platform to stream live or on-demand video content.
Are you interested in this technology?
Consult our pricing and service plans by filling out the following form, tell us the solution you need and we will advise you throughout the process.
Do you need help with integration?
Request the assistance of our integration partner and we will take care of everything.
Combine this technology with:

How do you contract it?
Select the size that suits your needs according to the volume of the capacities you require. After the verification process, you will receive credentials that will allow you to use the API depending on the chosen package.